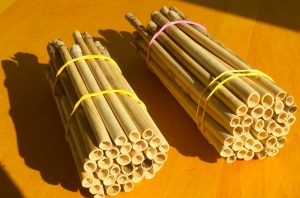 NOTE: I do not have Mason Bee Cocoons available for sale in 2018, however I can provide the stems of the native reed Phragmites australis which are considered to be the best tubes for encouraging the native mason bee pollinators. By putting out the tubes alone without releasing  bees, you can in some areas attract the native pollinators anyway. 
I package these in lots of 30 now for $15.00 plus shipping costs. Included are a variety of lengths and diameters if you want. Smaller diameters attract other mason bee species. Indicate the maximum tube length you prefer when ordering. Ordering by Paypal  is acceptable or you may pick them up at our farm in Metchosin on Southern Vancouver island.
Price for 30 tubes=$15.00
GST and PST= $1.75
packaging and shipping= $3.90
Total = ($20.65.Canadian) ($16.50 US) use the paypal button below:

Price for 60 tubes= $28.00
GST and PST = $ 3.36
packaging and shipping= $7.79
Total= ($39.15 Canadian) ($31.00 US) –Use the paypal button below: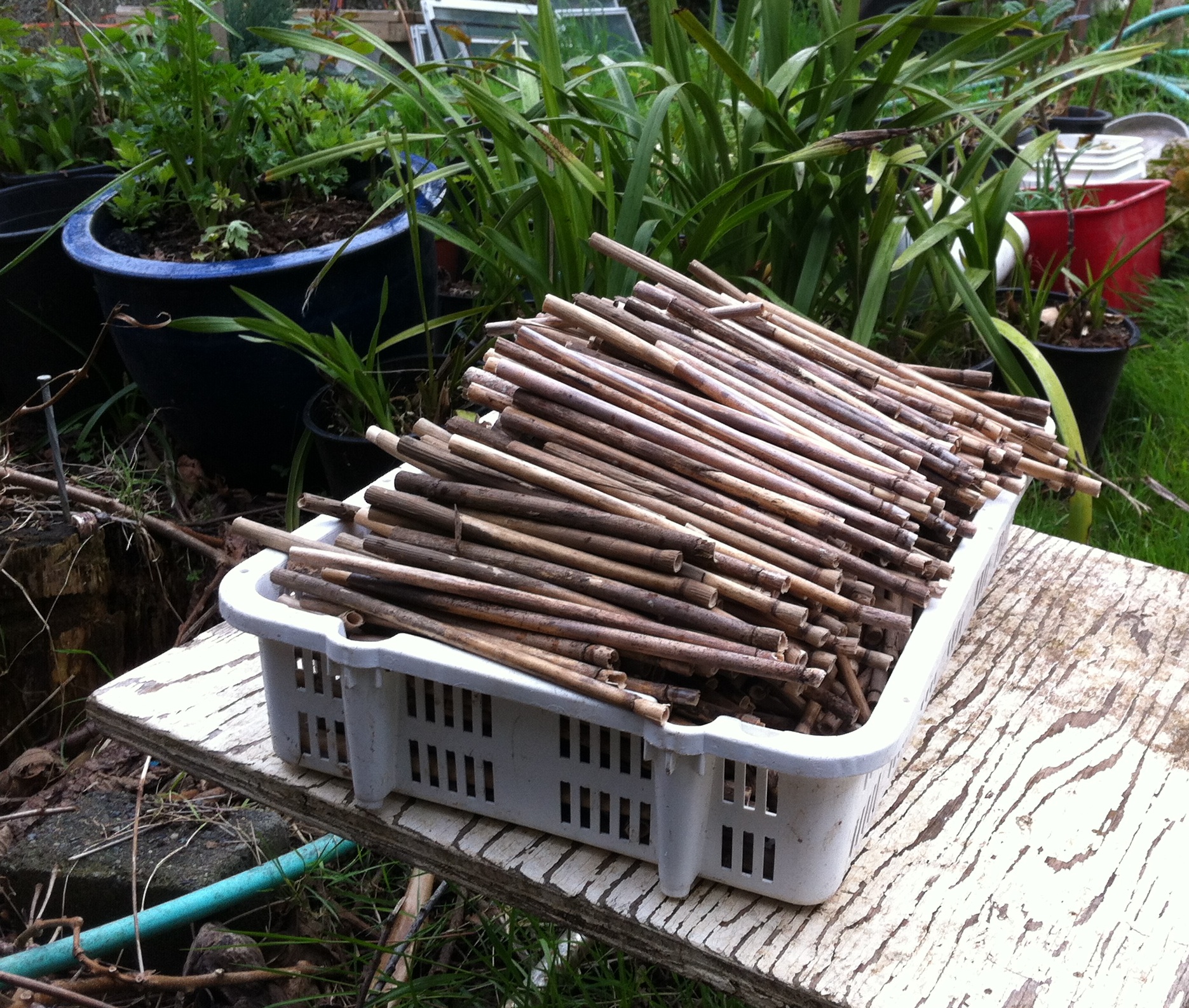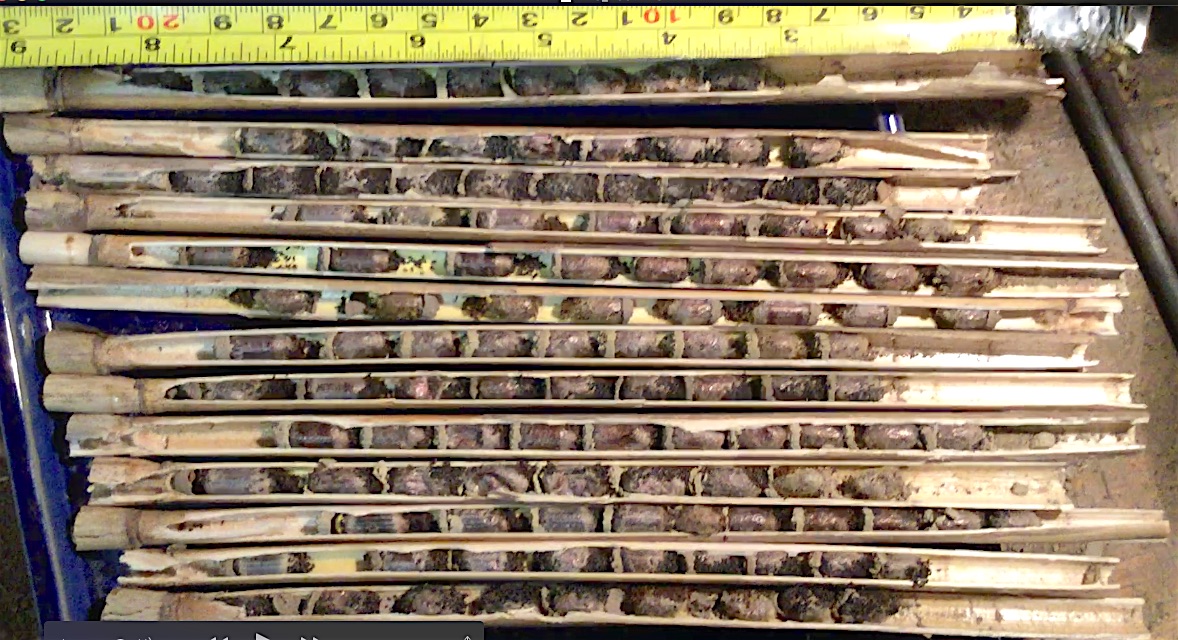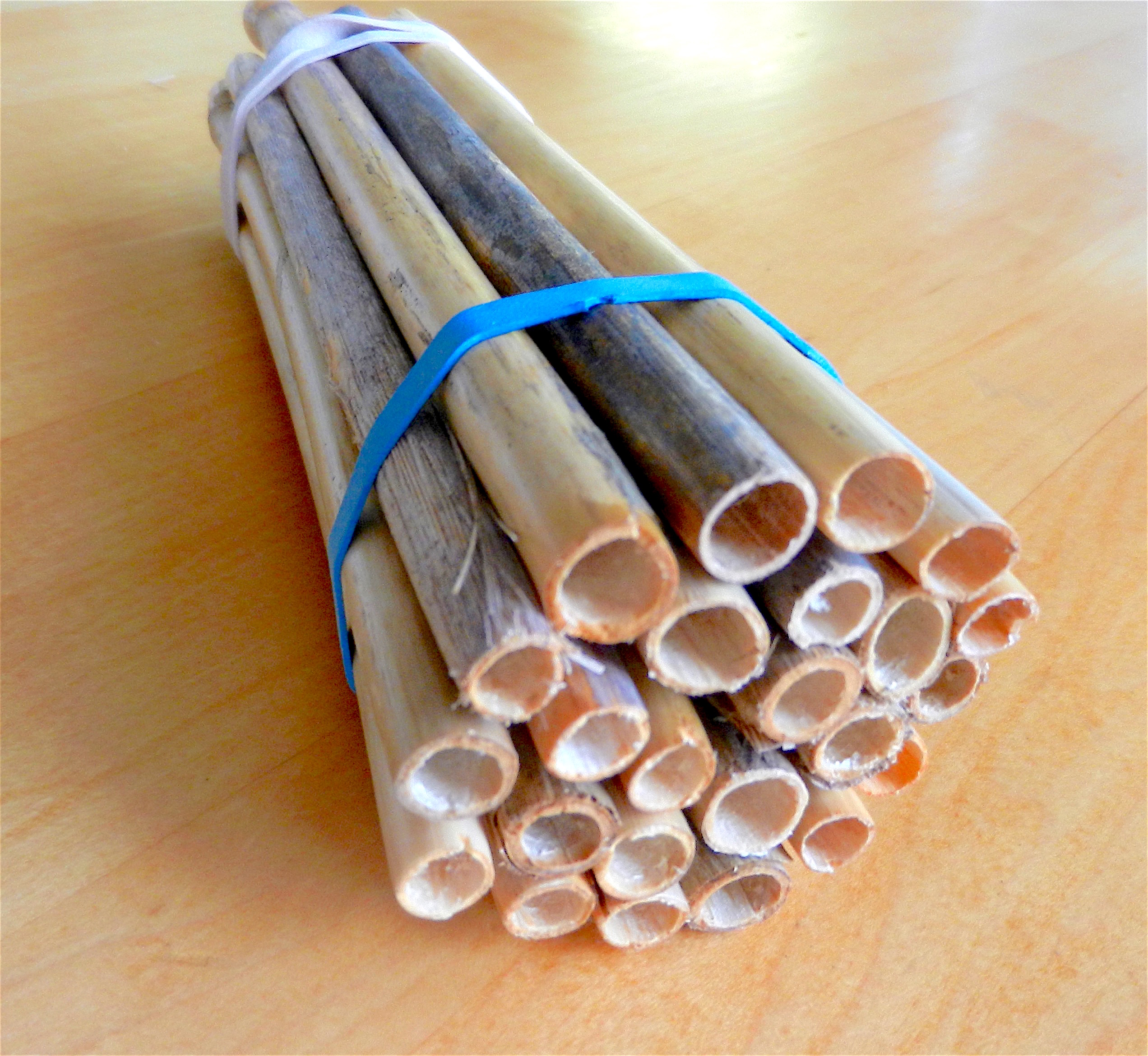 Even if you can't get a source for bees this year, you can set out some of these tubes placed in a suitable re-purposed home made from a PVC pipe (or see other homemade suggestions if you scroll down through postings here), and you will probably attract native mason bees. That is how I acquired my native mason bee stock originally.
Ad on Used Victoria:http://www.usedvictoria.com/classified-ad/Phragmites-Tubes-for-raising-Mason-Bee-Cocoons–30-in-packet_24676827