In the spring I purchased one cranberry plant from a local nursery and kept it in the greenhouse over the summer.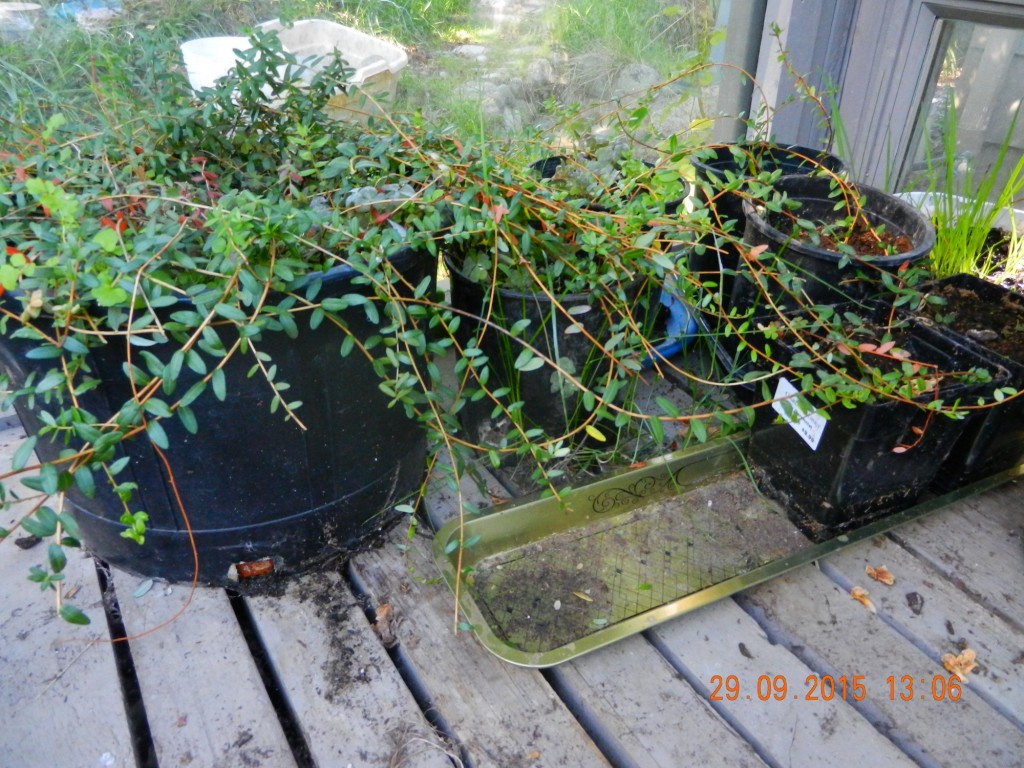 It sprouted runners which I embedded in soil in smaller pots around the mother plant. I ended up with 13 pots with multiple new plants  per pot.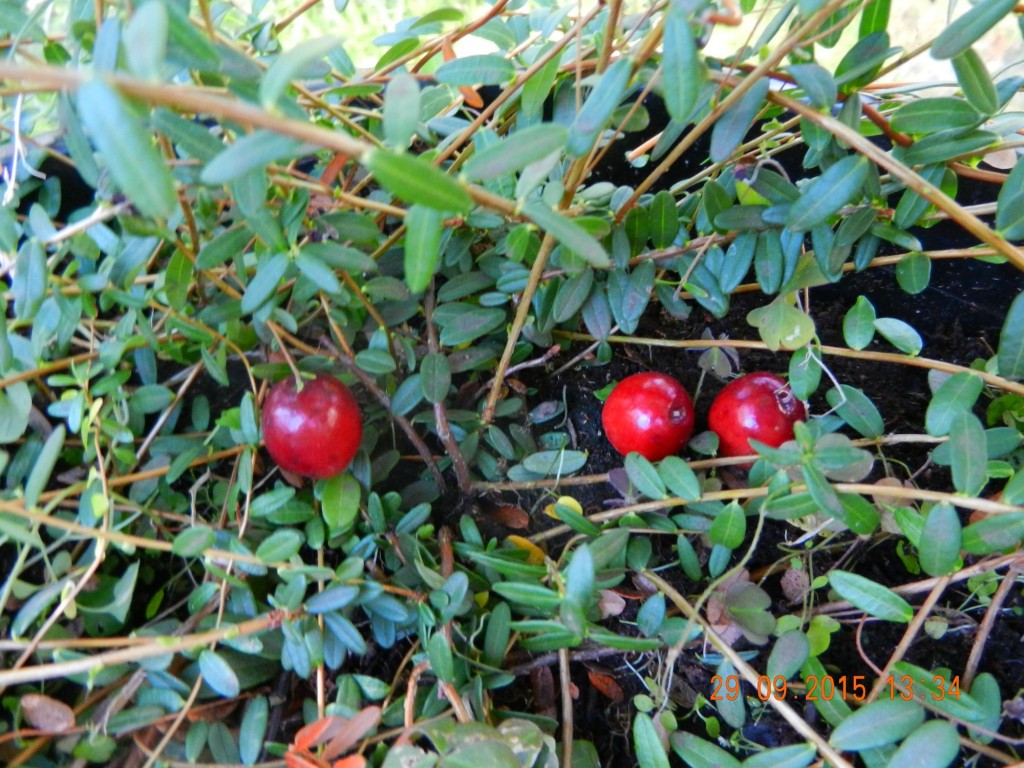 By the end of September, the mother plant had produced 3 berries and many extra plants.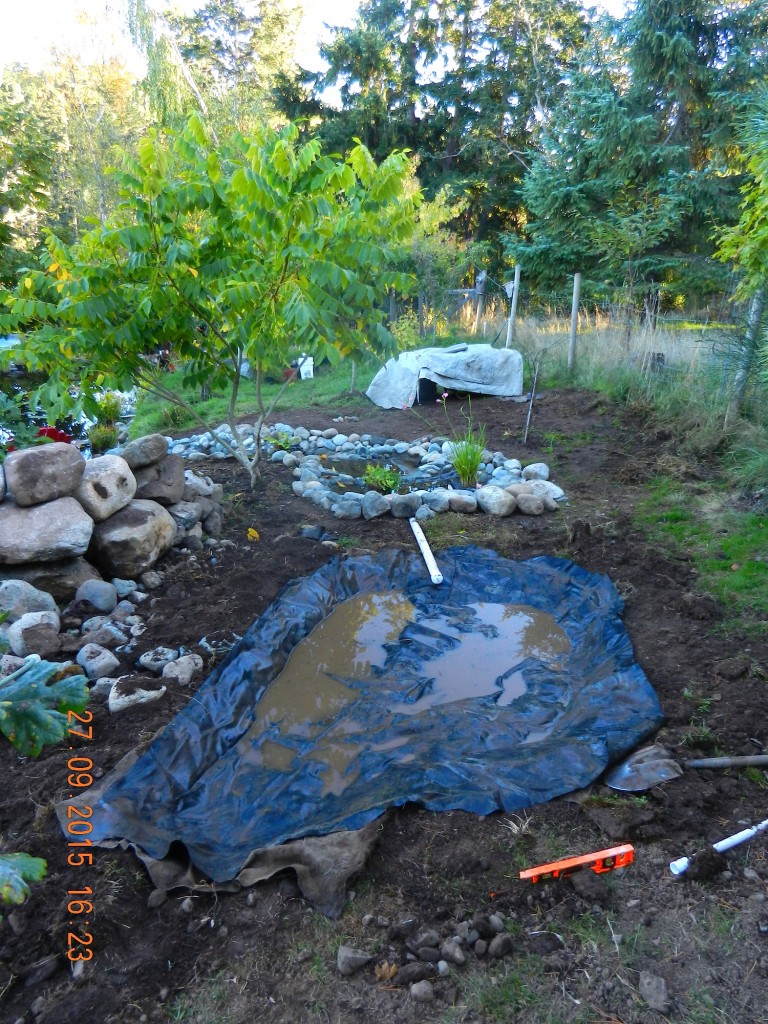 I dug a small depression above my pond waterfalls, and lined it with old underlay and liner from the previous spillway of the pond.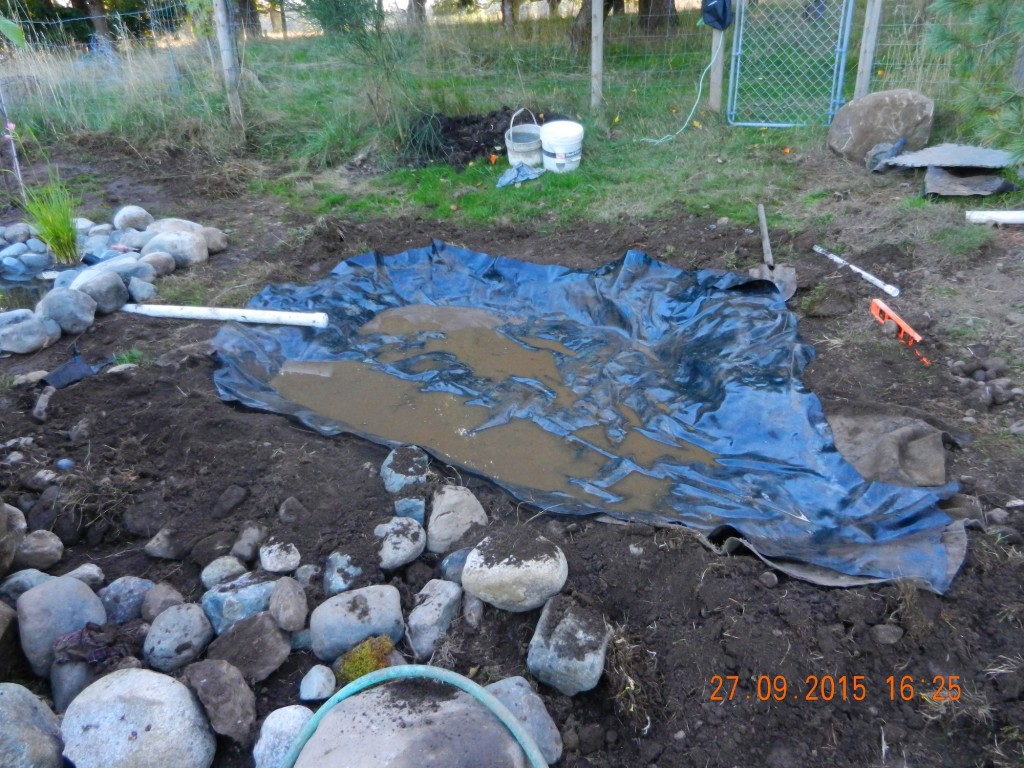 I made the floor level by flooding it with water and then cutting down the high spots underneath.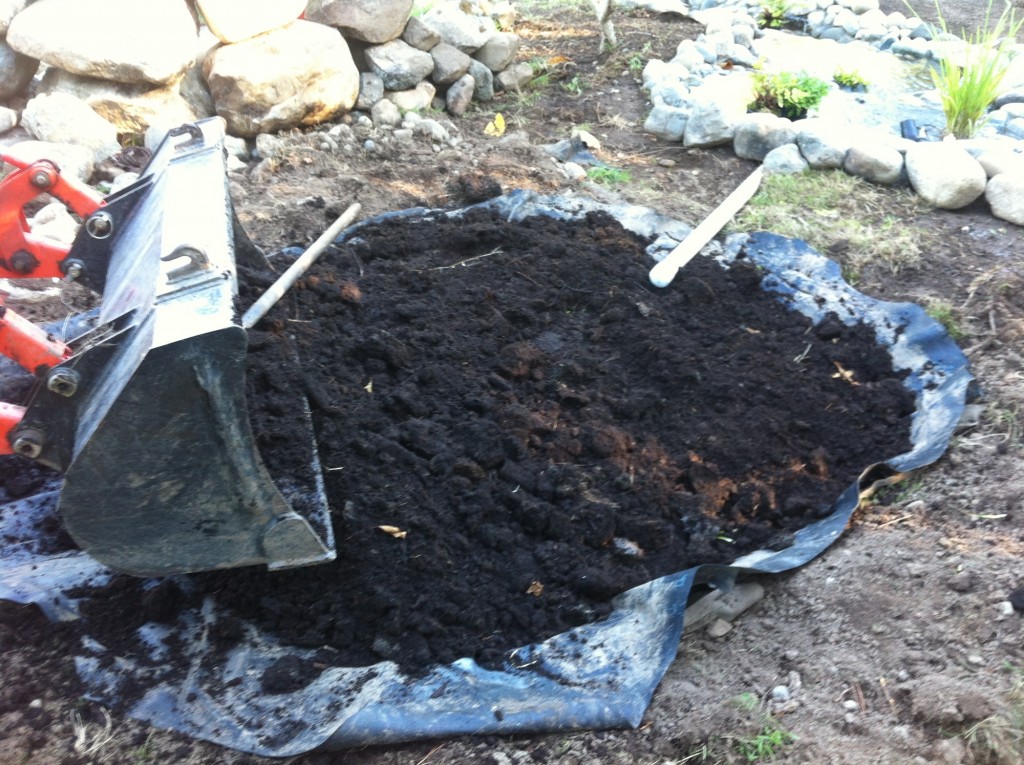 The tractor bucket filled the depression with fertile soil and peat moss.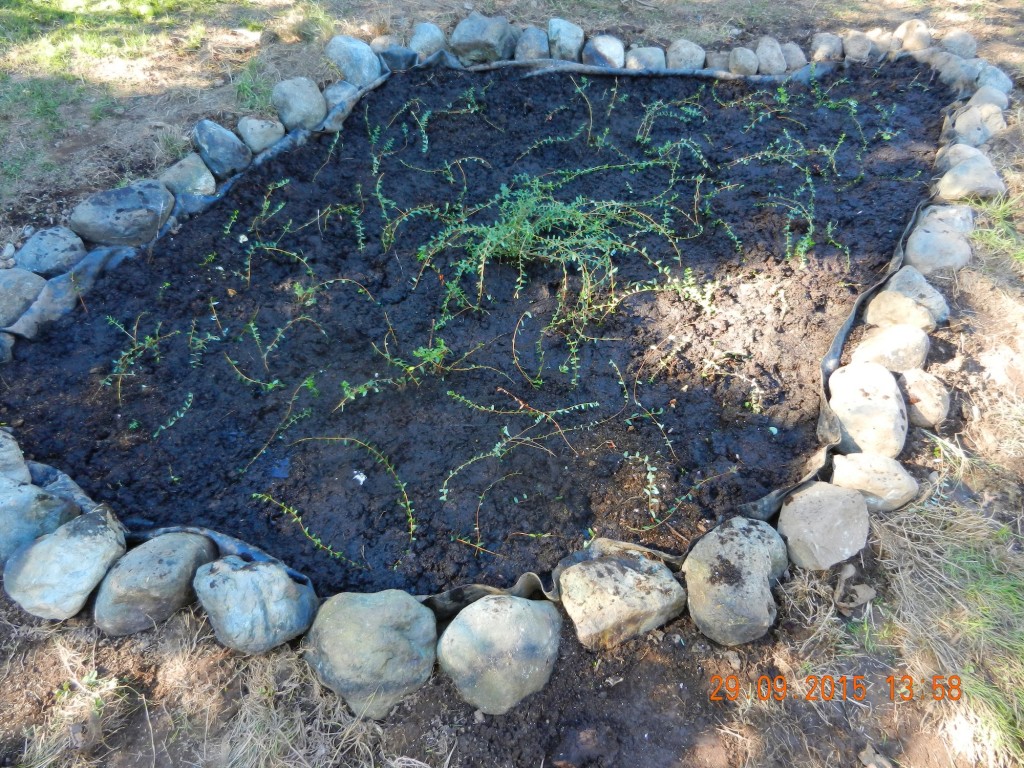 The finished bog planted for next year's cranberry crop. (Theoretically!) An embedded 5cm drain pipe which will allow overflow to the pond will prevent the soil eroding from the structure.